The RV Samantha is the finest vessel cruising the river, housing guests in finely decorated suites, all with private balconies and a slew of luxury amenities. As the boat coasts past ancient Buddhist monuments and attractive ex-British colonial towns, passengers can peer out for a glimpse of the river's eponymous dolphin for a truly magical experience. The swimming pool on the sun deck provides another attractive diversion. RV Samantha's spa is also worth whiling away time in, and the delicious meals onboard are a highlight too. There's a Fitness Centre onboard to counter all the indulgence, and the onshore excursions provide fascinating insights into one of the world's most exotic and romantic destinations.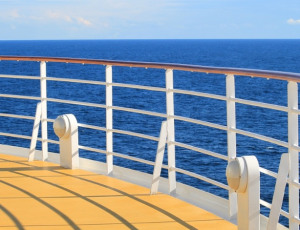 specifications
size
boutique
Style
classic
Type
river
Year of Launch
2016
Year of last refit
-
Gross tonnage
-
length
61m
width
-
speed
-
decks
3
language
en
currency
-
No of Passsengers
60
No of Crew
34
No of Cabins
30
wheelchair access
-
gratuties
Tipping is included for all APT operated tours.
Your Sales consultant can provide you with detailed advice during your booking enquiry specific to the destination you are visiting. 
dining
entertainment
Unwind with a swim after your day of exploring Myanmar. Comfortable lounge chairs, a pool and expansive Sun Deck is a great place to take in the riverside views. Enjoy a drink at the Main Lounge & Bar with the comfort of air-conditioning. The Day Spa is a great place to go for a massage, while the Fitness Centre features a range of gym equipment. Contact your friends and family back from with APT's complimentary Wi-Fi internet available in select locations aboard your river ship.
kid & teen
Please note: There are no designated children's facilities on board.
enrichment
The abundance of historical and religious sites along the route and the RV Samantha's impeccably organised excursions provide ample opportunities for enrichment.